IR EASA Theoretical Knowledge Courses including the NEW Competency-Based/En-Route IR
There are 7 subjects to pass at EASA level. Each stage is comprised of approximately 2 months of Distance Learning (average study time 15 hours per week), accompanied with web based training. A 1 day Ground School is at the end of each Stage (which comprises subject overviews and exam preparation) at our Luton Training Centre just prior to sitting each stage of EASA exams at a CAA examination centre (CATS Luton HQ, Gatwick, Bristol, Oxford, Ayrshire, Coventry or Rosyth). The course enables you to commence Aeroplane or Helicopter Instrument flight training as an addition to your PPL or CPL licence.
UK Military Personnel - we are ELCAS approved.
You must hold an ICAO PPL Licence.
There are 7 subjects covered, grouped as follows:
Air Law & ATC Procedures
Meteorology
IFR Communications
Radio Navigation
Human Performance
Instrumentation
Flight Planning
Meteorology
Air Law & ATC Procedures
IFR Communications
Human Performance
Instrumentation
Radio Navigation
Flight Planning
A feature-rich online web-based training system and offline iPad Application are included in all course packages. Full-colour printed text books are an optional extra.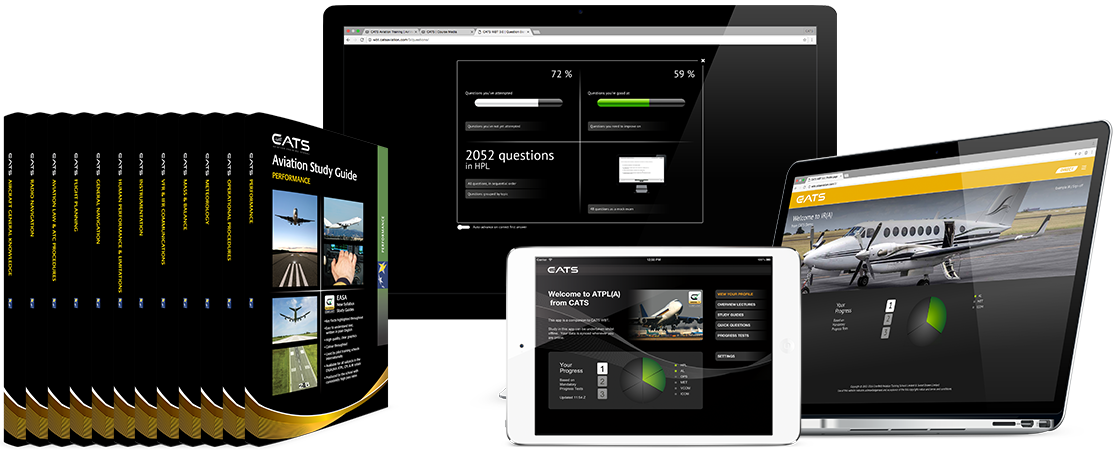 ---
---
IR Groundschool Dates
CB-IR Stage 2
Brush Up
Instrumentation, Radio Navigation, Flight Planning
Wed, 06th Jan 2021
CATS Luton
CB-IR Stage 1
Brush Up
Meteorology, Air Law & ATC Procedures, IFR Communications, Human Performance
Wed, 03rd Feb 2021
CATS Luton
CB-IR Stage 2
Brush Up
Instrumentation, Radio Navigation, Flight Planning
Wed, 03rd Mar 2021
CATS Luton
CB-IR Stage 1
Brush Up
Meteorology, Air Law & ATC Procedures, IFR Communications, Human Performance
Wed, 14th Apr 2021
CATS Luton
CB-IR Stage 2
Brush Up
Instrumentation, Radio Navigation, Flight Planning
Wed, 12th May 2021
CATS Luton
CB-IR Stage 1
Brush Up
Meteorology, Air Law & ATC Procedures, IFR Communications, Human Performance
Wed, 09th Jun 2021
CATS Luton
CB-IR Stage 2
Brush Up
Instrumentation, Radio Navigation, Flight Planning
Wed, 07th Jul 2021
CATS Luton
CB-IR Stage 1
Brush Up
Meteorology, Air Law & ATC Procedures, IFR Communications, Human Performance
Wed, 04th Aug 2021
CATS Luton
CB-IR Stage 2
Brush Up
Instrumentation, Radio Navigation, Flight Planning
Wed, 08th Sep 2021
CATS Luton
CB-IR Stage 1
Brush UP
Meteorology, Air Law & ATC Procedures, IFR Communications, Human Performance
Wed, 06th Oct 2021
CATS Luton
CB-IR Stage 2
Brush Up
Instrumentation, Radio Navigation, Flight Planning
Wed, 03rd Nov 2021
CATS Luton
CB-IR Stage 1
Brush Up
Meteorology, Air Law & ATC Procedures, IFR Communications, Human Performance
Wed, 08th Dec 2021
CATS Luton
Contact us
CATS, 110 Butterfield,
Luton, LU2 8DL
+44 (0) 1582 434 222
info@catsaviation.com