High Performance Airplane (HPA)
There are 6 subjects to study. The course is comprised of approximately 1 month of Distance Learning (average study time 15 hours per week), accompanied with web based training. A 2 day Ground School is at the end of the course (which comprises subject overviews and exam preparation) at our Luton Training Centre just prior to sitting the exam. The course enables you to operate High Performance Aircraft as an addition to your PPL or CPL licence.
You must hold an ICAO PPL Licence.
There is 1 exam, administered by CATS. This covers 6 subjects:
Human Performance & Limitations
Meteorology
Principles of Flight
Performance
Aircraft General Knowledge
Radio Navigation
A feature-rich online web-based training system and offline iPad Application are included in all course packages. Full-colour printed text books are an optional extra.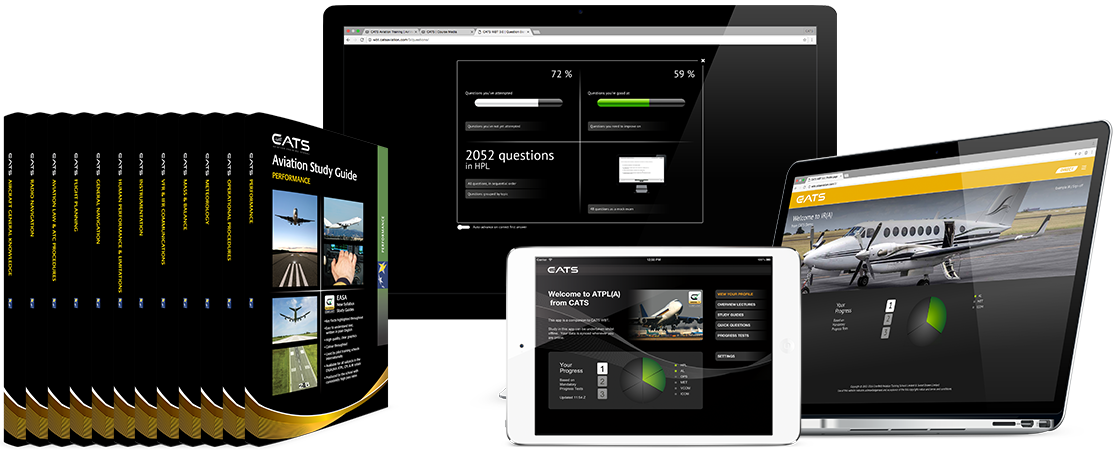 ---
---
HPA Groundschool Dates
Arranged on a case-by-case basis.
Contact us
CATS, 110 Butterfield,
Luton, LU2 8DL
+44 (0) 1582 434 222
info@catsaviation.com